We help you
create Value
CPV INVESTMENTS is a unique Advisory & Investment boutique applying hands-on operational experience to support successful M&A transactions and help visionary early stage entrepreneurs scale-up their business.
CPV Advisory
We perform surgical M&A Advisory assignments to help midsize companies achieve M&A transactions, key strategic agreements, and Fund Raising processes.
- M&A transactions
- Fund Raising
- Strategy Consulting*
- Mentoring*
*supporting our M&A or Fund raising clients
CPV Ventures
Acting as Venture Builder, we invest in, or help fund, early operating startups with scalable business models, supporting ambitious entrepreneurs to reach their next growth phase.
- Seed Capital
- Fund Raising processes
- Venture Builder
- Strategic Guidance
CPV Capital
We provide specialized services for Family Offices and Corporate Venture initiatives to execute and manage efficient investment strategies with start-ups.
- Investment Strategies
- Pipeline management
- Portfolio management
- Open Innovation programs
CPV Investments advised Logbank on the repurchase of 50% ot its equity previously detained by Pinbank.
CPV Investments performed 11 equity transactions to develop its Venture Builder arm.
CPV Investments advised Logbank on the sale of a strategic equity stake to Brazilian IT multinational Stefanini Group.
CPV Investments coordinated Seed Funding Rounds in excess of BRL 15MM for its Ventures portfolio.
CPV Investments advised Swile on its acquisition of 100% of the equity of Vee Benefícios.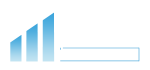 20+ years of experience at senior management & C-level positions in multinational companies, including JP Morgan, PwC, Accor and Edenred.

Previously General Manager of Ticket Car (now Ticket Log), Corporate Strategy & Development Director and more recently CEO of the Pre-Paid Solutions division, for Edenred in Brazil.

Founder and Managing Partner of CPV Investments, with track record in M&A, Corporate Ventures and Start-ups.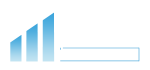 Partner I Advisory Services
20+ years of experience at Senior Management positions in the fields of Corporate Finance, M&A, Business Development, Business restructuring and Risk Management
In his Executive career, Paulo has worked in a variety of Industries such as Sugar and Ethanol (Tereos), Chemical and Petrochemical (Dow Chemical), Consumer Goods (Reckitt Benckiser) and Media & Entertainment (SBT Network)
Paulo holds a Bachelor's degree in Business Administration from Fundação Getúlio Vargas and a Bachelor's degree in Law from Universidade de São Paulo.
CPV Ventures | Investment Portfolio
ATHEVA
A leading SaaS gamified blended-learning educational platform provider, for private editors & state-owned schools.
KADEMI
B2C school support service platform for students, families and private teachers.
TELOS
New concept of Executive-As-A-Service marketplace HR-tech initiative in Latin America.
NEX B
An innovative buy & sell platform of SMBs, supported by a micro-franchising network, for Long Tail business services.
LOGBANK
A B2B provider of White Lable integrated digital bank and acquiring technology for affinity banking in closed ecosystems.
QR WAY
The new Generation transaction Capture and Acquirer company for the payment industry.
Finzy
Integrated Software-as-a-Service suite, focused on a core ERP and Telemedicine for the health retail industry.
Azulou
Mobile-First ERP & Payment solution for the Long Tail retail & SMBs market.